About Communication, Empathy and Toothbrushes
Two female artists dig under the surface of human behavior and take you on a tightrope walk where there is no right or wrong. In a composition of juggling, dance and physical theater, they get to the point, for which often no words can be found.
With a table and few props, the performers tell the story of a relationship. The two women, played by Ruth Biller and Melanie Möhrl, seem to be made for each other. They sensitively begin to set up a life for two. But with the routine of everyday life, however, the harmony between them begins to get lost more and more.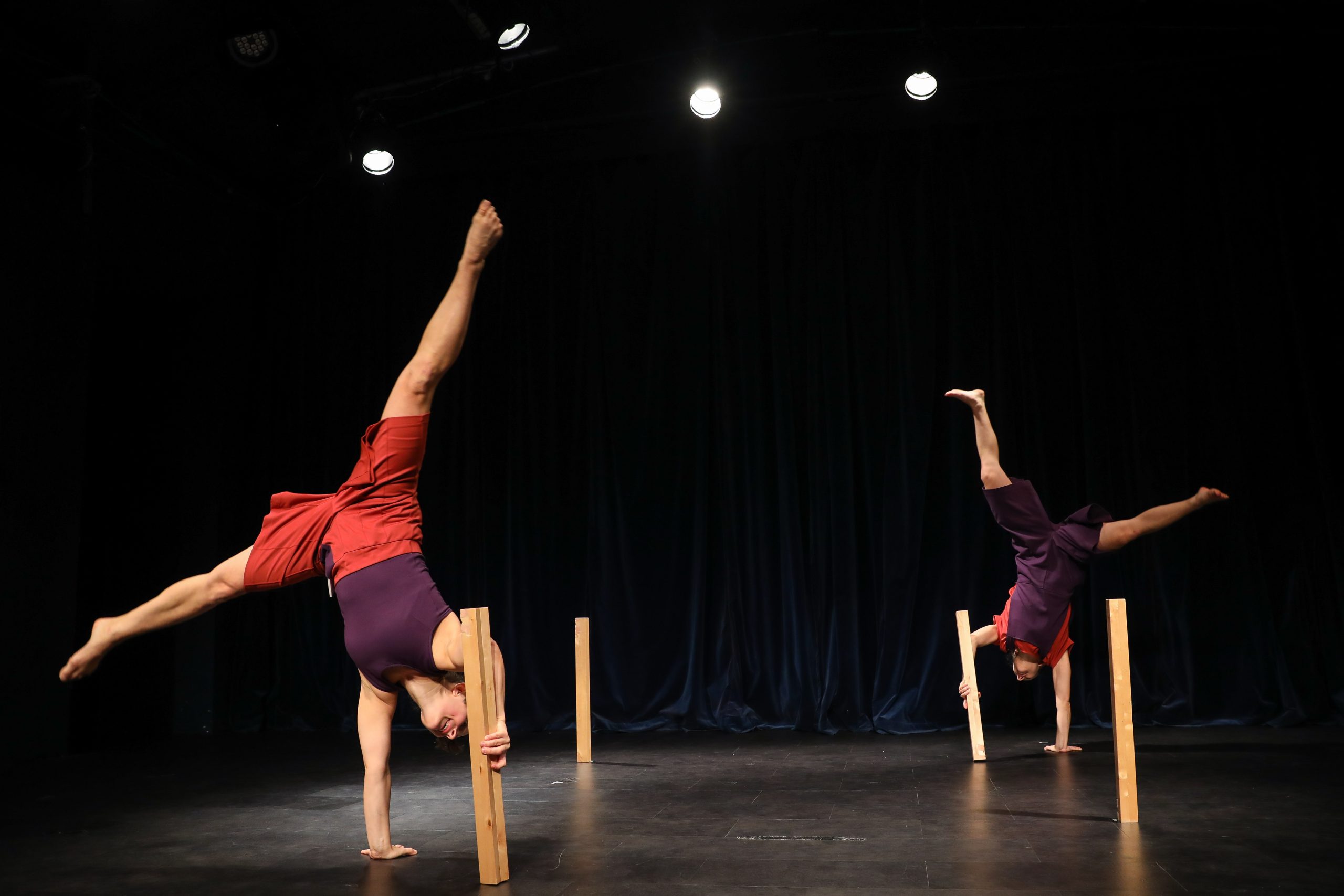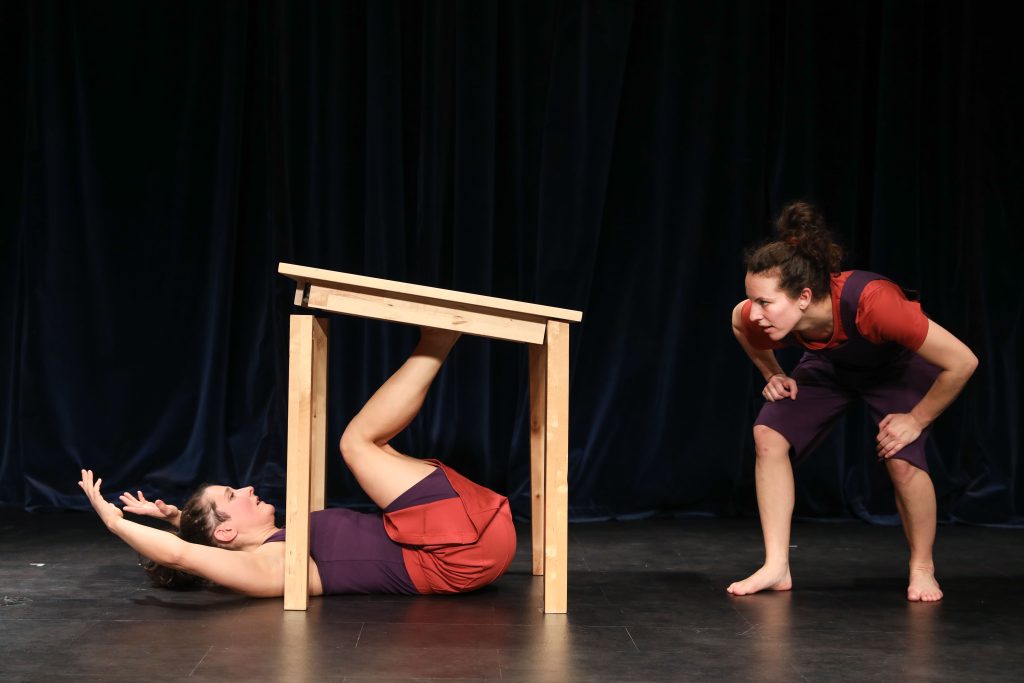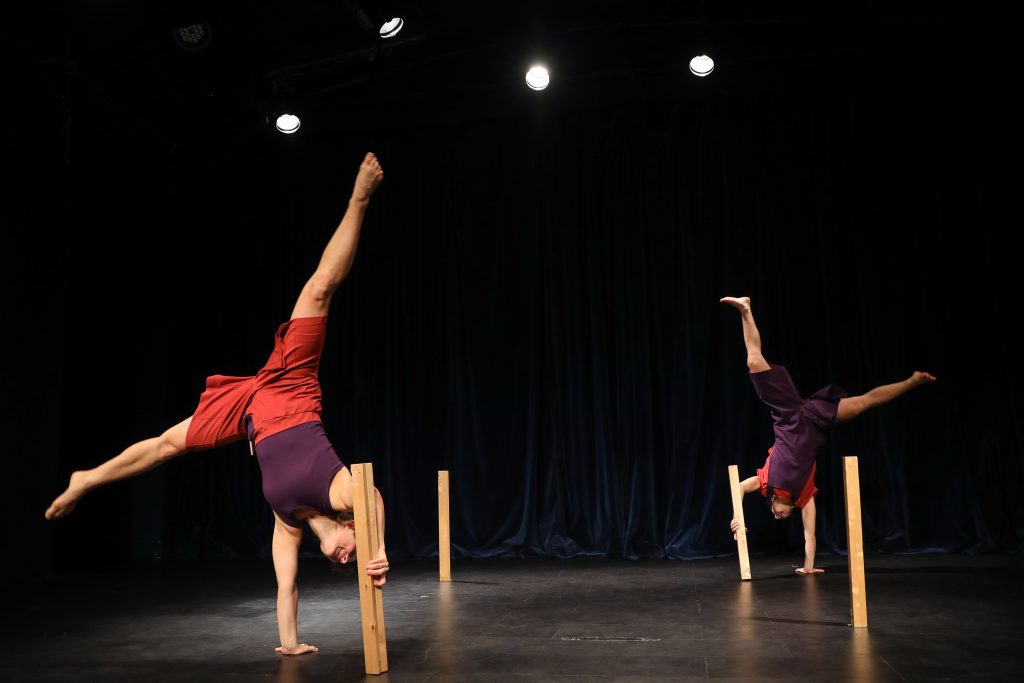 That´s what our audience says
I've never seen the combination of circus arts with an honest, touching and deep story about a human relationship!
So compact, so much is in there! As well as much I like what is going on in your faces.

Predicate: Recommended! Entertaining and touching, this wonderfully choreographed
circus theater piece playfully deals with the subject of "relationship".
It was amazing and I was really impressed -
I haven't seen such great theater for a long time!

Creation and acting
Ruth Biller, Melanie Möhrl
Outside Eye
Maria Sendlhofer
Music
Philipp Schörghuber
Costumes
Sarah Kučica
Light design
Clara Zeiszl
Advice
Lisa Kollmer, Miriam Strasser, Sarah und Miriam Kerneza
Special thanks to
Roswitha und Veronika Biller
Residencies
Circus Xanti
Circus re:searched 2020

Pictures on this site: ©Barbara Pálffy
Past Shows

08.11.2021 – Theater Spielraum, Wien
12.11.2021 – Theater Spielraum, Wien
13.11.2021 – Theater Spielraum, Wien
14.11.2021 – Theater Spielraum, Wien
18.03.2022 – Theater am Lend, Graz
19.03.2022 – Theater am Lend, Graz
25.03.2022 – Bühne im Hof, St. Pölten
21.07.2022 – Kultursommer, Wien
22.07.2022 – Kultursommer, Wien
28.07.2022 – Kultursommer, Wien
30.08.2022 – Krapoldi Festival, Innsbruck
04.11.2022 – Tagträumer*innen Festival, Horn
20.& 21.06.2023 – Petit Festival du Cirque Nouveau
27.07. & 03.08.2023 – Kultursommer Wien
28.07.2023 – Theatertage Weißenbach