A Circus Artist´s entanglement
Marie hangs in the air in a dress that is much too big. Nice fabric, great colors – but it tugs and itches and Marie doesn't feel like hanging around here in the air. She wants to be a flying trapeze artist! And when Marie gets something on her mind …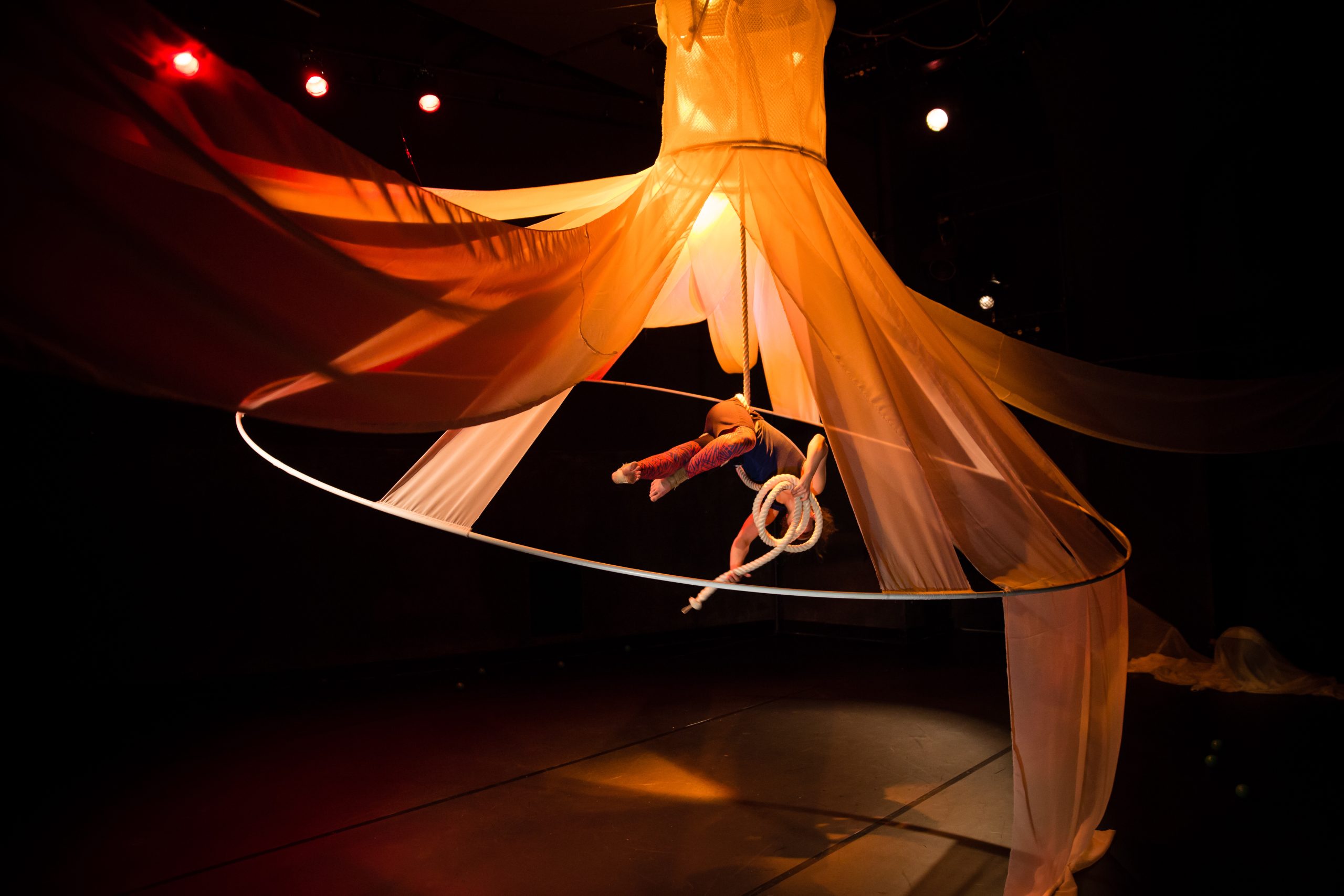 Once at the bottom of reality, she discovers balls with good advice: "Be strong!", "Be clever!", "Look good!". No problem! She juggles 4, 5, 6 balls – but that's not enough. SHE is not enough. Not pretty enough, too loud, too wild – she won't get anywhere that way. Not in life and not in this competition that she is obviously in.
Whose game is actually being played here and who makes the rules of the game?
Does Marie want to fit in there?
And who could help her to find her own way?
An acrobatic search for the embodiment of one's own and an archaic journey into the realm of development processes and identities. The Viennese circus artist Ruth Biller combines dance, (foot) juggling and aerial acrobatics in an inspiring way with movement theater.
From and With…….
Regie …..
Stage Design and Costumes …..
Musik …..
Ruth Biller
Tanja Witzmann
Bianca Fladerer
Thomas J.Aichinger
From and With
Ruth Biller
_
Regie
Tanja Witzmann
_
Stage Design and Costume
Bianca Fladerer
_
Music
Thomas J. Aichinger